There has been a lot in the news over the last couple of years about Mortgages for Older Borrowers and how some Older Borrowers have been struggling to get a Mortgage.
We receive a few calls from people who class themselves as older borrower trying to get a Mortgage. A lot of the time we discuss their circumstances and the their options, but it got me thinking…
What is an older borrower?
Is it someone in their 40s, 50s, 60s? I dont know the answer and I am not sure there is a definitive definition, so I had a think about this myself… I came to the conclusion that it is someone in their late 40s or early 50s plus.
As a general rule of thumb, most mortgages are for 25-35 years. Historically it was 25 years, but that seems to have been extended now in order to allow people to get a larger mortgage. As most people will be retiring between age 65 and 68, that means if you are 50 and applying for a mortgage, you are looking at maybe a maximum term of 18 years which is less than the "normal" 25 years.
Is is difficult for Older Borrowers to get a Mortgage?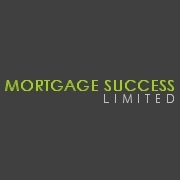 Generally speaking it is no more complicated for someone older buying their first home than it is someone in their 20s or 30s. The biggest issue is affordability, as the mortgage will be over a shorter term, it might start reduce the size of mortgage you can obtain.
As mentioned above, trying to obtain a mortgage as an older borrow in itself is not a problem. It may reduce your options depending on your age and it may also affect how much you can get, but it does not necessarily need to, although there may need to be a trade off between how much you can get and products (ie rates) available.
Mortgages for older borrowers with bad credit
What about trying to get a Mortgage if you are Older and have bad credit? The way I tend to look at cases is that you start with 100% of lenders available to you, the more requirements you have or the more issues you have to overcome, the less options you will probably have.
If we are combining being an older Mortgage broker with bad credit, we need to reduce filter out the lenders who will accept your credit issues and the lenders who are not as flexible with ages and then we can start to look at who is left.
Late last year we placed a case (that completed earlier this month) where the applicant was in her 60s and had a DMP and had recently retired with her income coming from a pension. So we can help obtain mortgages for older borrowers with credit problems. Our options were limited but we managed to get the lady something that worked for her and helped her move in to her new home.
What options are out there for Older Borrowers?
The options will vary depending on your age and your requirements, but there are conventional mortgages out there. There are also products which can use pension income and have no maximum age so can run indefinitely. You can then also potentially look at more specialist products such as Equity Release for example.
We are happy to have a chat with you and discuss your circumstances and talk about some the the options in getting Mortgages for Older Borrowers.
We can see if we can help, if not we may be able to point you in the right direction if you need something specialist that we can not help with.
Give us a call. Our initial consultation is free and without obligation.