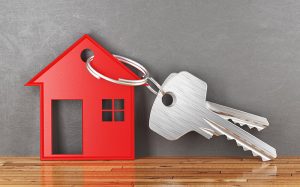 Getting a mortgage with 1 year accounts is the type of mortgage application that can result in much rejection for many applicants, but at Mortgage Success, we are a whole of market independent broker so we can find the right lender to your circumstances.
For example, we did a Mortgage for a customer who had only been self employed for a year or so, which I thought would make a good success story.
The situation
The applicants had been out of the country for a couple of years and had returned about 12-18 months prior to our application being submitted – that in itself can be complicated to overcome but we also had the issue that the customer had only been self employed for around 12-18 months and only had one years accounts to evidence their income.
They were looking for a high LTV Mortgage and were hoping for normal rates, but were realistic in what their options may be. They were open to paying slightly above the high street if it meant they could get out of renting.
The easy option would have been to go to one of the specialist lenders who will work with the latest years figures all day long but with rates around 1% higher than the high street were offering that was obviously not the ideal option if it could be avoided.
What we did
There are a couple of lenders who can offer normal rates on mortgages with just one years accounts, but not as standard and not normally above 75% LTV so we had a big gap to bridge, we on the back foot to begin with on this one.
Thankfully though we do know there are some lenders who are prepared to take a view on the right case and if we get a good understanding of the business we can see if this is an option.
We sat down and understood the circumstances, in this case the applicant was buying a business that had been neglected by the previous owner as he was coming up to retirement. Our applicant had also set up a new limited company so it genuinely was a new business but trading from the place of an existing business which did the same thing.
This is where understanding the circumstances and putting a positive spin on things comes in to play. We were able to evidence that the story we were providing to the underwriters was correct in terms of the previous owner not running the business to its potential as we could get the accounts from Companies House for the previous owner which combined with the accounts for our customer showing an increase in sales and profit it helped to back up our explanation.
Added to that there had been a similar business trading from the premises for over 100 years and so everything combined made a compelling story for the underwriter that made it quite difficult for them to refuse our request to be assessed on the latest years figures alone.
The outcome
With this explanation and the evidence, the underwriters were happy to agree a Mortgage with a 10% deposit using just the latest years figures. The other thing here is that it was not just normal rates, they also managed to get the cheapest 3 year fixed rate available on the market at the time!
Obviously we can not guarantee to be able to do the same, but this post is a good Self Employed Mortgage Success example of where we can help you obtain a better rate than you may get if you were to apply directly or through another less experienced broker, on paper the lender needs 2 years accounts, in practice we know there is some flexibility in that.
If you would like to see what is possible for your circumstances, please do get in touch where we will be happy to talk through your possible options. Maybe you cane be the next Self Employed Mortgage Success story.